3DS Hack Without Flashcard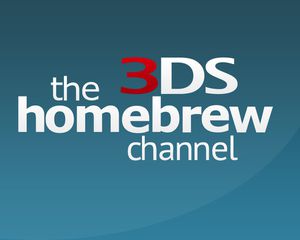 This is probably the most common question I get asked by friends and people I know online. How can you do the 3DS hack without a Flashcard. Can your 3DS really play homebrew games and apps without and R4 3DS card? The quick answer, naturally, is no. But there are dozens of ways you can do it, with just a little help from cards like the R4 3DS or the Supercard DSTwo... And for less then $20.00 too.
There may be a lot of sites out there claiming something different, but the only thing that's different about these sites is the fact that you have go through some paid survey in order to get some fake files that you can download and "use" to play 3DS homebrew and for the hack with a flasdcard.
While some sites will try to tell you about some SD card hack that brings the homebrew channel to your 3DS or 3DS XL. I can assure you that whatever they're telling you (and selling in disguise really) won't work at all. There's no such thing as a 3DS homebrew channel, and you definitely can't run any type of 3DS homebrew games or apps without a 3DS Flashcard in any way, shape, or form.
The good news though is that you can definitely get homebrew running on your 3DS and 3DS XL system. Even on the new Nintendo 2DS and that brand new 3DS that is meant to be faster and is already out in Japan. Which means, we're not completely out of luck at all. And you do it with one of the cards I mentioned earlier in this post. I covered the R4 3DS and Why you need one in a previous post, and I did so because my blog is all about freeware and homebrew games for the Nintendo 3DS system.
While freeware and homebrew is a daily and regular thing on a PC or a MAC computer, it's almost unheard of on a 3DS console because it's a proprietary system that doesn't natively allow running code / apps / games that don't come from Nintendo. And despite what anyone says, it is very possible and can be done, but you need a couple of things in order to make it happen.
Here's what you need to do a 3DS Hack:
1. And R4 3DS card - this is a homebrew card that uses micro SD cards to load and play homebrew games and other applications that are made and released for free for the Nintendo 3DS
2. A micro SD card. I know I said it above, but a lot of people don't realize that you actually need a micro SD card in order to store you files on. While cards like the R4 3DS will let you play freeware and 3DS homebrew, they can't do it without an micro SD card at all. You need to have a memory card in order for it to work.
3. Sites like NDSHB.com or Gamebrew.org where you can download 3DS homebrew games and applications, and of course, DS and DSI games and applications, as all of them will work on the Nintendo 3DS and an R4 3DS card.
Share this post
Comment on this post
http://bit.ly/2nXl6jP 04/05/2017 00:20
FlagPole 03/27/2017 01:06