3DS Homebrew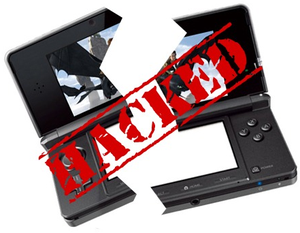 Welcome dear reader and fellow gamers to my new 3ds homebrew blog. While the 3ds homebrew scene is still just starting up there are plenty of older homebrew games and apps that you can already pay and enjoy on your. New shiny 3ds or 3ds xl system by way of the r4 3ds flash cards available out there.
My ultimate goal with the anew log is to have some reviews, pictures, videos, and of course, free downloads, of all of the very best homebrew games and applications that I have come across for my Nintendo 3DS system, I just upgraded to my new 3DS XL and it has inspired me to once again revisit and play some great games that you can download for free poor this amazing hand held game system.
I've been a huge fan of hand held consoles since my very first game and watch LCD games. When the original gameboy was released, I begged my parents to get me one for my birthday, and thankfully they did. Since my first Gameboy, I've owned every single hand held Nintendo console available. I still actually have all of them. Some of the modified with backlights, better buttons, etc... I mostly use my Nintendo 3DS XL these days, and I love nothing more than hunting down and finding some of the best freeware homebrew games out there for the Nintendo 3DS.
There's remakes of old classic games like Manic Miner, Cannon Fodder, and countless others, as well as new games and applications developed for the homebrew scene. One of apps that first came out for the DS has actually become the best selling paint / sketch app on the iphone and ipad... You may have heard for ColorsDS!, which is now Colors and ColorsHD for the iPad. It really did start as a freeware app for the Nintendo DS console. I wouldn't be surprised if down the road we'll find even more of them.
The thing with the Nintendo 3DS XL (and the DS and DSI too) is that you need an adapter card to be able to actually load and play the homebrew software out there. I use the R4 3DS Card for this, but there are several other types (or brands) of flash carts / homebrew carts for the 3DS system. I'll likely post some pictures, and some videos of my R4 playing some great homebrew, so keep checking back here as often as possible... I would strongly urge you to bookmark the page :)
Share this post
Comment on this post
rush essay writing service 01/25/2015 10:00